The conference location
Central South University (International conference hall)
No.932 South Lushan Road, Changsha Hunan China
Dear participants of Delegates:
        Since the conference is held in summer in Changsha, when booking a hotel room stays tight, please book the accommodation as early as possible. For your convenience, we prove accommodation booking services.If you want to use this service, please contact the hotel accommodation before August 31st, provide your booking information. Thank you.
Conference service contacts
Registration and conference: ZeGuang Lu +86-0-18618211101
Accommodation and catering: Rong Zhou +86-0-15074858428

Recommended hotel
1) ¡¾Dong Lin Ge hotel¡¿(Registration Desk) West Second Ring Road Central South University opposite the west gate
Contacts: Zhou Rong +86-0-15074858428
Deluxe double room ( double bed, including dual early) : £¤220.00/day£¨$35.00/day£©(be booked up)
Deluxe single rooms (big bed, including dual early) : £¤220.00/day £¨$35.00/day£©(be booked up)
Three men's room (three bed, Three copies of breakfast) : £¤260.00/day£¨$40.00/day£©(be booked up)
Families (double bed, including dual early) : £¤260.00/day£¨$40.00/day£©(be booked up)
Garden houses (big bed, including dual early) : £¤260.00/day£¨$40.00/day£© (be booked up)
Luxury suites ( big bed, including dual early) : £¤400.00/day£¨$65.00/day£© (be booked up)
2)¡¾City convenient hotel¡¿ Yuelu District Lushan South Road, No. 697     Contacts: Jiaci Zhang 13874885911 Deluxe double room (double bed, including dual early) £º259.00/day
Senior single room (big bed, including dual early) £º229.00/day
3) ¡¾Fu Shengyuan hotel ¡¿ Fengshun Road and Huanghe Road intersection
Contacts: Mr. Feng +86-0-18075181876
Deluxe double room (double bed, including dual early) : £¤268.00/day
Senior single room (big bed, including dual early) : £¤258.00/day
Deluxe single rooms (big bed, including dual early) :£¤308.00/day
Administrative single room (big bed, including dual early) : £¤318.00/day

Traffic:
Airpor:
Changsha Huanghua International Airport£º£¨35 kilometers, about 60 minutes, Taxi, £¤90.00£©
Railway station:
Changsha railway station :(15 kilometers, about 30 minutes, Taxi, £¤35.00.)
Changsha South Railway Station(High speed rail station):(19 kilometers, about 40 minutes, taxi, £¤45.00)
Organizing Committee
March 18,2017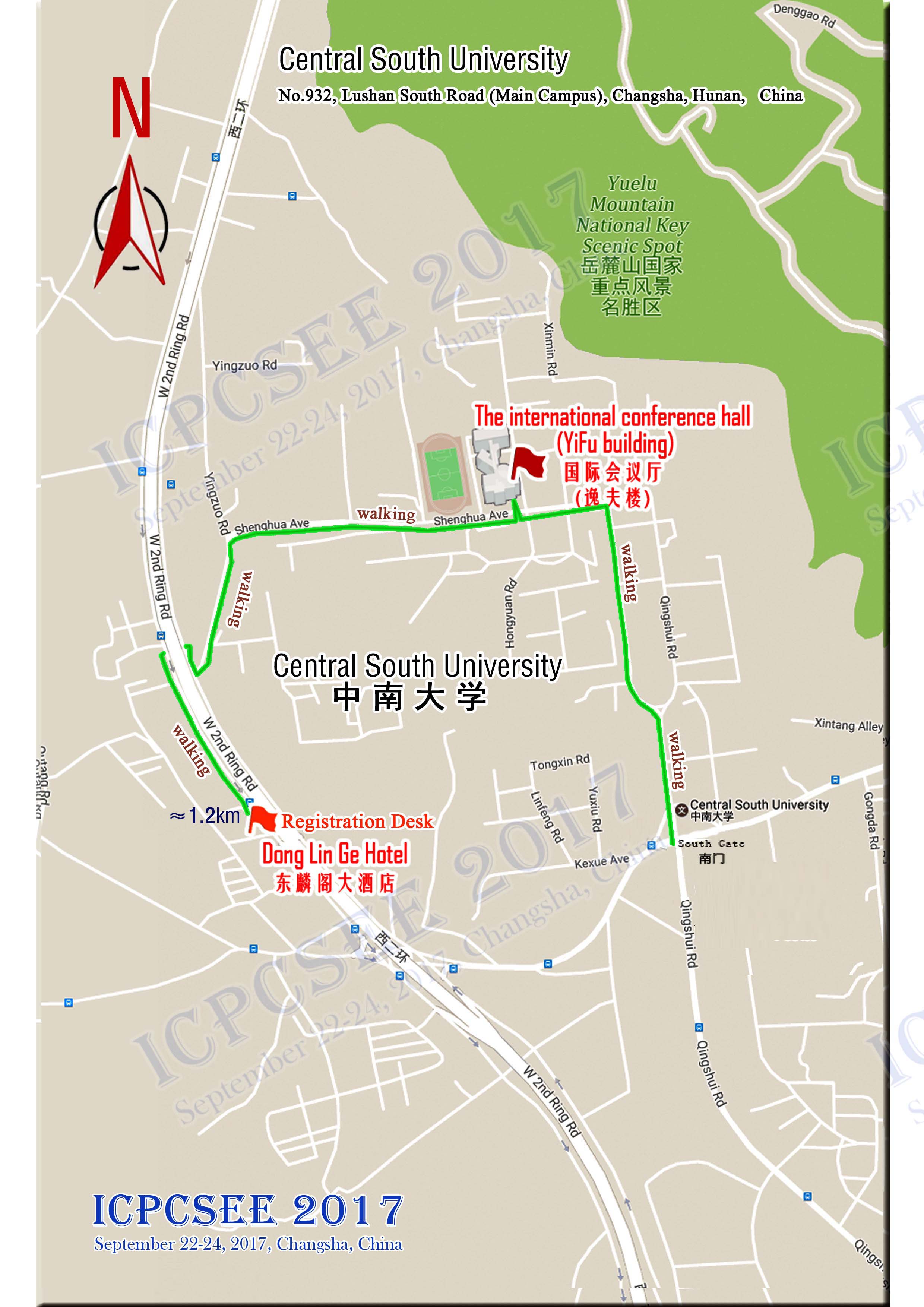 £¨Save image as visible£©
£¨Save image as visible£©